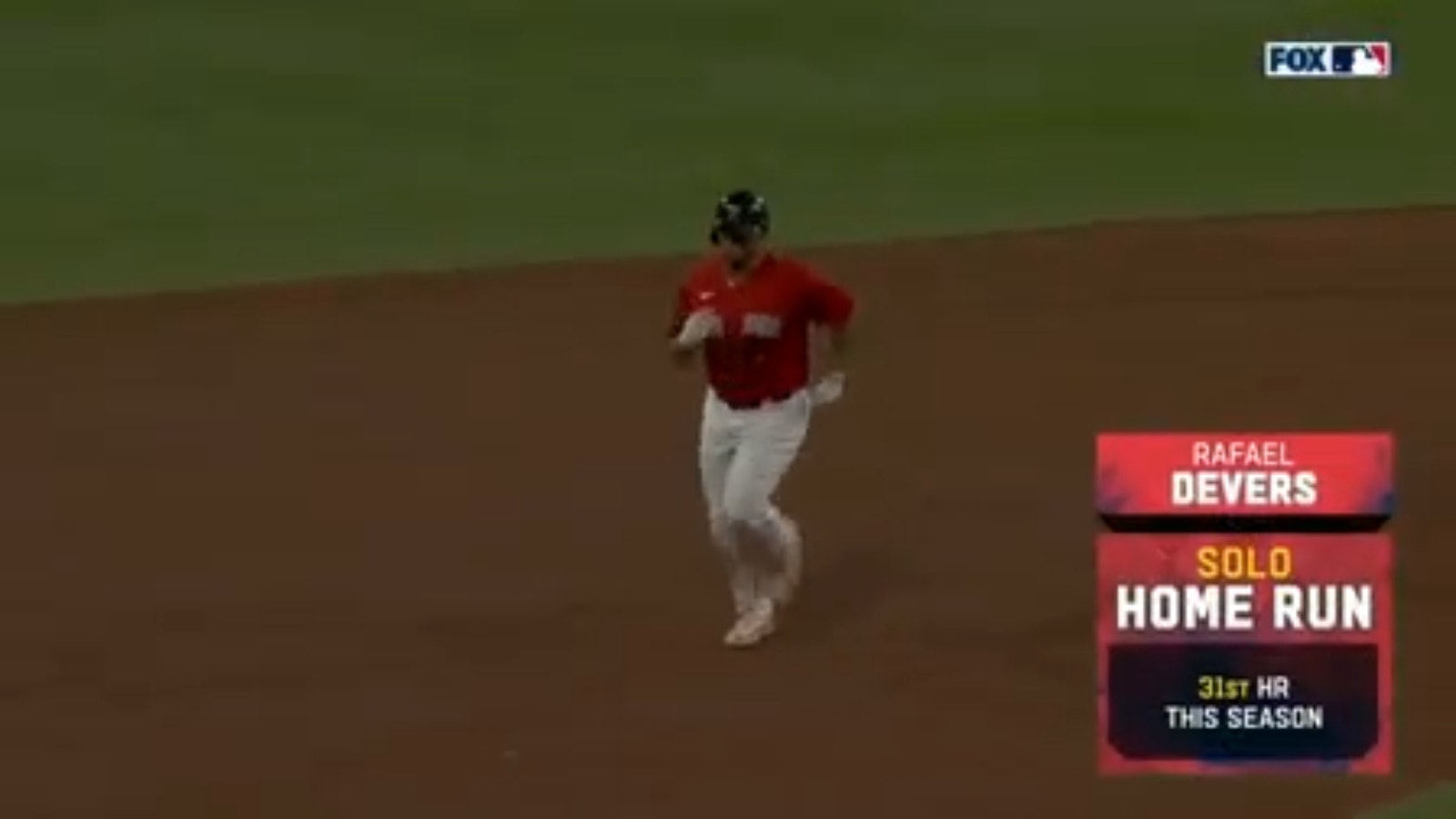 The Braves look unbeatable, pitching is at a premium throughout the league, the Red Sox need a new GM, the Mets have a new president of baseball operations and Mike Trout might soon be on the trade market.
FOX Sports MLB experts Deesha Thosar, Rowan Kavner, Jake Mintz and Jordan Shusterman are tackling those topics and more in our weekly roundtable.
1. Which National League team do you like most to possibly upset the Braves in the playoffs?
Deesha Thosar: The Phillies. Even though they just lost three out of four to the Braves, the Phillies really exposed some weaknesses in Atlanta's bullpen along the way. They should feel confident about facing Braves closer Raisel Iglesias come October after he coughed up three earned runs (including a pair of home runs to Bryce Harper and Trea Turner) across just two innings this week. As Braves manager Brian Snitker admitted about the Phillies, "This team scares me as much as any team in the game, honestly. "
Jordan Shusterman: Even with the decimated pitching staff, I'll default to the Dodgers just because they have the offense to keep pace with the relentless 1-9 attack Atlanta brings to the table. I could make a similar argument for Philadelphia if things break right, though this past week's series wasn't the most encouraging showing. I just don't really see any pitching staff holding down the Atlanta offense for an entire series, so I'd rather bet on a team that can fight fire with fire, and Philly and L.A. seem best-equipped to do that among NL postseason teams.
Rowan Kavner: Rationally, my brain can't envision them losing, but the postseason cares little for rationality. A couple of weeks ago, I'd have said the Dodgers. Mookie Betts and Freddie Freeman give any team a chance. But since they wouldn't meet until the NLCS, and I'm not sure how that Los Angeles pitching staff holds up over seven games, I guess I'd look to the series prior and choose the Phillies. You don't have to go back far to envision what that might look like, and a reborn Turner adds another dimension.
Jake Mintz: The Phillies are the only answer. The Brewers have the arms but not the offense. The Dodgers have the opposite problem. The Cubs and wild-card No. 3 are fun stories, but would have to get gloriously hot to beat Atlanta. Even though they just dropped three of four to the Braves, the Phillies …
Have the offensive star power to match Atlanta's

Beat the Braves in the postseason last year

Have the perfect chaotic energy to counteract the ruthless Braves machine.
2. Chaim Bloom is out in Boston. How attractive is the Red Sox GM job? Would you rather be running the Red Sox or Mets?
Kavner: Dave Dombrowski orchestrated Boston's World Series title run in 2018 … and was gone 10 months later. Bloom was tasked with retooling a Red Sox organization that lacked the same financial backing … and did not get four full seasons. Ultimately, Bloom's tenure will be defined by his one playoff appearance and the Betts trade — but whose fault is it that the Red Sox wouldn't pay the former (and possibly future) MVP what he was worth?
The attractiveness of this job depends largely on how much John Henry and the Red Sox ownership group is willing to spend. Right now, they're an organization uncertain of what they want to be, hovering somewhere between contending and rebuilding with a payroll that ranks outside baseball's top 10. Does that sound like a comfortable place to be? Give me Stearns' new gig — and his prospects and free-spending owner — 10 times out of 10.
Thosar: Leading the Red Sox front office is attractive, no doubt. Their farm system is enhanced, their luxury tax has been reset, and they have a promising young core beginning to materialize. But working under John Henry, who essentially fired Bloom for doing what he asked, is not the least bit attractive. The Mets GM job is more alluring if only for the opportunity to work for a boss who seemingly has limitless resources. Plus, the Mets just significantly improved their farm system to go along with a solid core of players still in their primes.
Mintz: The Mets, and it's not even close. We've never seen an owner more financially committed than Steve Cohen. If you have the vision, he'll give you the dollars. Boston's "ownership group," on the other hand, has run through a carousel of baseball operations heads over the past 20 years. They've been very successful, yes, but that gig offers more question marks, less stability, less payroll might and probably a lower "legend" status if you win the whole thing.
Rafael Devers smokes solo home run, helping Red Sox trim into Yankees' lead
Shusterman: The Mets are the easy answer as far as resources go, especially with Boston's ownership trending in the opposite direction in recent years of Cohen's extravagant spending. But if I'm looking at these two rosters — and farm systems — wondering which one I can win with sooner? I think I lean Boston for the slightly younger offensive foundation with a tick more promising upper-level pitching depth.
The challenge for both of these organizations is going to be amassing and developing a ton more arms to support strong offensive cores around legitimate star players locked up long term (e.g. Rafael Devers and Francisco Lindor). You're also weighing whether you want to compete in the AL East with four other teams trying to win versus the NL East, which isn't as deep but has the best team in baseball — and one that isn't showing any signs of going away. That's probably a wash. It's an awfully close call, though I think ultimately I'd rather take the Mets job because the upside of winning with the Mets from a fan satisfaction perspective is much higher than winning with a Boston team that has already won four World Series over the past two decades.
3. David Stearns essentially has three options to decide between with Pete Alonso this offseason: long-term extension, trade or inaction until next year's deadline. Which door would you choose?
Shusterman: Extend. He's a homegrown fan favorite who is an absolute lock for 40-plus homers a year, which is not something you can just go out and replace that easily. Whether the Mets intend on contending again in 2024 or 2026 shouldn't make much of a difference when considering a player of Alonso's caliber. This is a situation where Cohen's expansive payroll capabilities should be flexed — it's a much more reasonable investment than what they attempted to do last offseason signing aging veterans, which obviously backfired in a hurry.
Plus, if they were willing to go the distance to ensure that a player like Brandon Nimmo sticks in Queens for the long haul, deciding the same for Alonso shouldn't be that hard of a decision. The price might continue to rise the closer he gets to free agency, but it's a price the Mets should be willing to pay.
Mintz: Long-term extension. There aren't many other dynamic first-basemen available on the market over the next few years. Pete is already one of the best first basemen in the game, and even though giving someone his age and position and handedness a long-term deal is a somewhat risky proposition, Alonso is one of the few sure things on a Mets roster currently stacked with question marks. Prospects are volatile; Alonso, even if/when he eventually declines, is the opposite.
Mets' Pete Alonso homers off Corbin Burnes to tie the game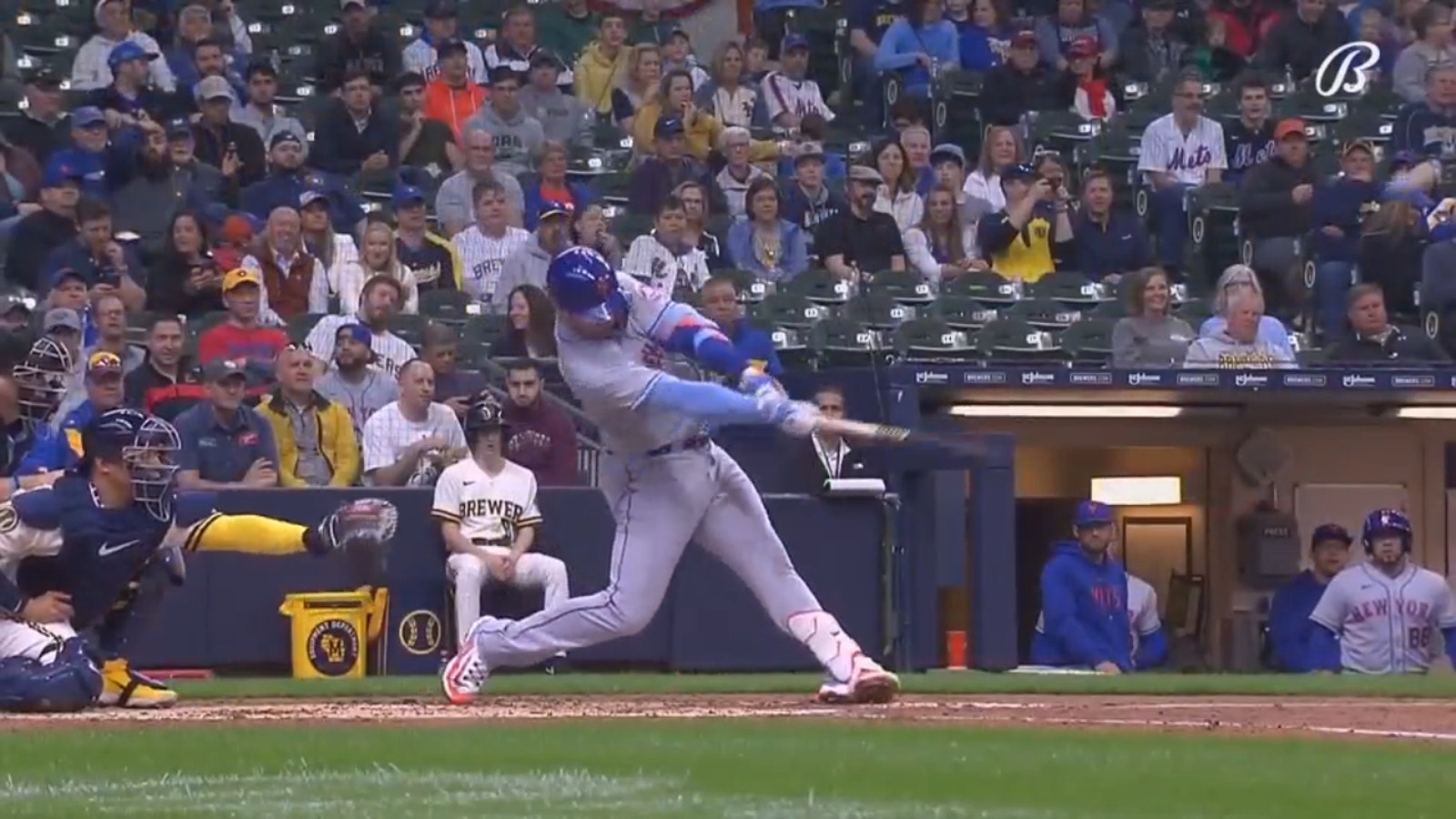 Thosar: Long-term extension — now. Waiting until Alonso becomes a free agent will only make things messier for the Mets. There is little point in waiting to sign him long term, other than possibly hoping he has a down year in 2024 to bring down his price, which is just silly for a team with aspirations to be, at the very least, competitive next year. Alonso is the face of the Mets franchise; he's been a model player for the club with his slugging prowess and off the field with his drive to donate to charities and help out in the community. He's led MLB in home runs since his big-league debut, and he's earned a generous contract for a first baseman.
Kavner: If I were Stearns, my order of operations would be 1) see what you can get for him. If you don't find a deal commensurate with his value, then 2) try to extend him. I think the worst option is 3) letting it play out. Ask the Angels how that's going.
The Mets have made clear all signs point toward 2025 and beyond. Their moves at the deadline significantly improved their prospect base, but there's room to go to be considered among the best farm systems in the game. An Alonso trade this winter, as tough as it might be to stomach, could push them there — especially considering what the return might be given the light free-agent hitting market.
4. Which starting staff do you trust most in a postseason series right now?
Mintz: I see three legit candidates: Seattle, Milwaukee and Atlanta, and I'll go with the Brewers. The Corbin Burnes/Brandon Woodruff/Freddy Peralta triad is firing on full cylinders again. Wade Miley is a very adult fourth start who isn't going to pee his pants in a big spot. Also, they have the second-lowest bullpen ERA over the past two months, and when it comes to relievers I'm riding the hottest hands. With that staff, and the Dodgers' pitching uncertainties, the Brewers have a great chance to upset L.A. in the NLDS.
Kavner: If we're talking a five-game series, give me the Brewers. You're not going to find a better top three right now than Burnes, Woodruff and Peralta. Those three have a combined 2.54 ERA in the season's second half, Peralta has the same number of strikeouts as Spencer Strider since the All-Star break, and a healthy Woodruff completely changes Milwaukee's ceiling. But it gets a little less intimidating after that. If we're talking seven games, I'll take the Mariners. Just don't make Kirby throw in the seventh.
Thosar: Dare I say the Mariners? The trio of Luis Castillo, George Kirby and Logan Gilbert has the potential to be lights-out in a postseason series. That trio features a combined 1.05 WHIP and Seattle's rotation as a whole enters the weekend with the second-best starting pitching ERA (3.82) and a solid chance of finishing the year on top in that category. Kirby and Gilbert got their first taste of pitching in the postseason last year — the former spun seven shutout innings against the Astros in the ALDS — and they should only be more comfortable in that arena this year.
Shusterman: Milwaukee's big three of Burnes, Woodruff and Peralta might look like the most intimidating trio as things stand considering how good all three have been in recent weeks. That said, I don't think they are an obvious pick by any means. Seattle's group of Castillo, Kirby, and Gilbert aren't all that far behind, and as for as much attention as the offense rightfully gets, Atlanta's top three of Strider, Max Fried and Charlie Morton aren't about to be a cakewalk for anybody in the first round either. I respect the hell out of Justin Verlander and Framber Valdez, but that third spot feels a lot more questionable than it did last year, so I have to put the Astros in a tier slightly below. Minnesota and Toronto are strong, too! I think right now I'd rank them:
Brewers

Braves

*small gap*

Mariners

Astros

Blue Jays

*small gap*

Twins

Phillies
5. The Angels are reportedly open to trading Mike Trout. Where would you like to see him dealt to?
Kavner: Bring the Philly fan home. Sure, the Phillies just signed Turner to a $300 million deal, they're already paying more than $20 million apiece next year to Bryce Harper, Nick Castellanos and Kyle Schwarber, and they probably don't have the prospect capital to swing the deal. But that's the most fun answer. Otherwise, anywhere he can play playoff baseball works for me.
Mintz: Philly. Let the South Jersey boy come home. It'll never happen because (1) The Phillies' payroll is already bursting at the seams and (2) they don't really have the prospect capital to get it done, but damn it would be great. I don't think anything will happen with Trout until Shohei Ohtani signs (somewhere), but I think the Cubs, Rangers and Padres are all fun and somewhat possible options.
Shusterman: The Phillies and Yankees are going to dominate the Trout trade discourse whether we all like it or not, though I feel like the Mets are more likely to take on a contract of his magnitude at this stage than the Yankees are. As cool as it would be to see our favorite Eagles fan balling out at Citizens Bank Park, it's too easy and predictable of an answer. Instead, let's just make a wacky situation even more ridiculous and send Trout down the California coast to San Diego as one final A.J. Preller Hail Mary to make the most of this star-studded roster entering the final year of Juan Soto's contract. What better way to forget and flush this disaster of a season than acquiring one of the best players of all time? It's so crazy it just might work!
Has Mike Trout played his last game for the Angels?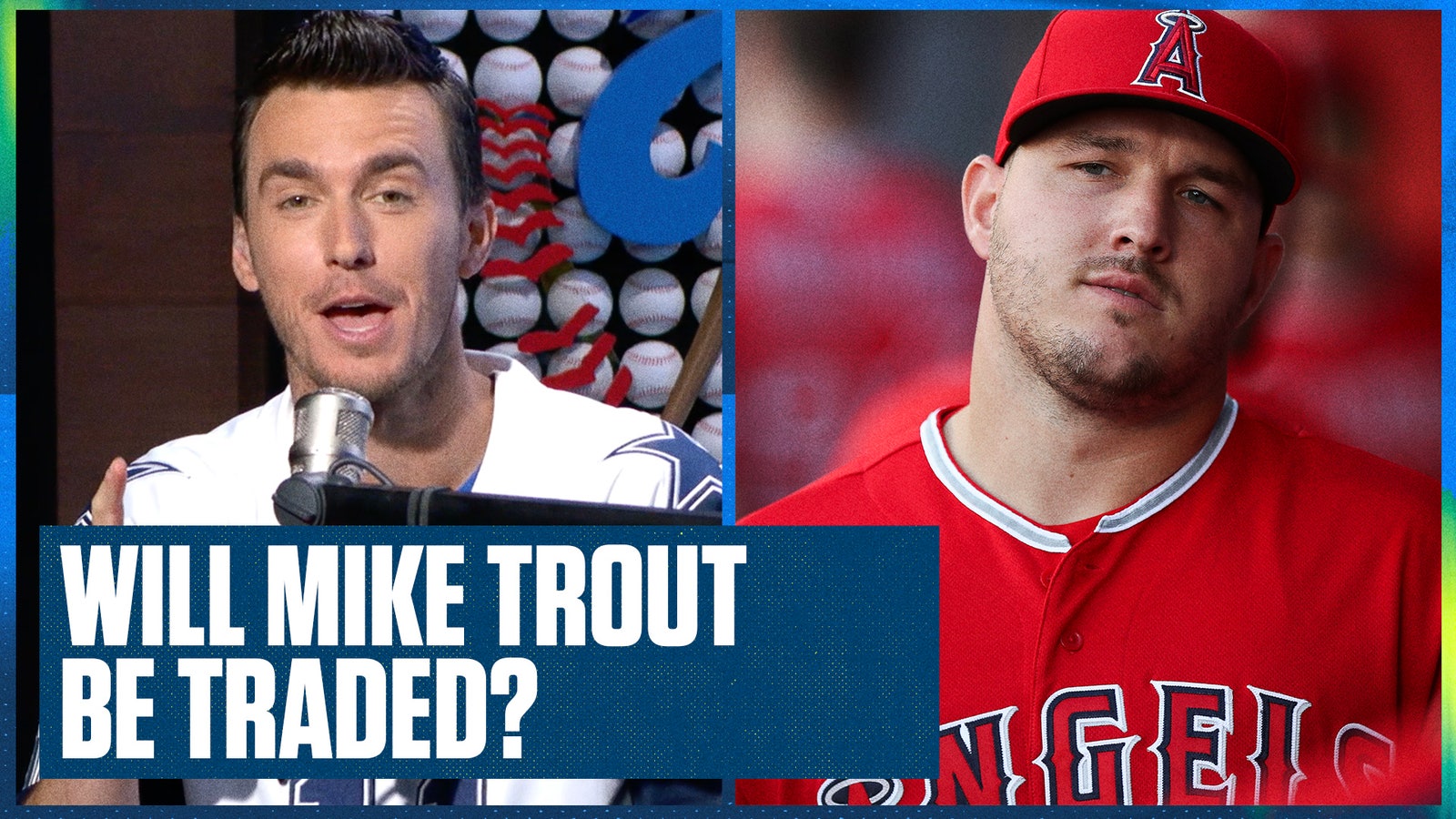 Thosar: After 13 years in the game, Trout should absolutely go to a team with a high potential of winning the World Series, so he can finally get his ring. The storybook trade would be for Trout to go to the Phillies and play for his favorite childhood team. That entire scenario would be easy to root for, but it makes little sense. The Phillies are unlikely to absorb his massive contract or give up a prospect haul to the Angels that might hurt their depth. But Trout to the Phillies is the perfect fit and would make for a fascinating story to his career.
Bonus question: It came to light this week that Cubs' star prospect Pete Crow-Armstrong's mother played the mother of kid manager Billy Heywood in "Little Big League." Since some on this staff have not seen this American classic, what is your favorite baseball movie?
Thosar: "Field of Dreams." Yes, I'm a sucker for sentimentality. Yes, Ray Liotta batting right-handed as Shoeless Joe is a bit irritating. But even three-plus decades after its release, it still holds up as a classic with more than a touch of clairvoyance. Plus, James Earl Jones! No other words needed.
Shusterman: Gimme "Angels In the Outfield," which is tremendously goofy, but also I never get tired of watching little Joseph Gordon-Levitt step out of the dugout and start flapping his arms when prompted by manager Danny Glover. What a hilarious thing. It's also a nice way to go back sometimes and enjoy an Angels team actually having some success.
Kavner: I did not realize how polarizing "Field of Dreams" was until recently. Some people hate it, and they are wrong. Is building a baseball field while under financial ruin an unfathomable decision? Sure. Is "have a catch" a ridiculous saying? You bet. Will I still tear up anyway? You're damn right. Give me all the corniness (no pun intended).
Mintz: Either "Shawshank Redemption" or "Interstellar." The scene in Shawshank where Andy meets Red is a great example for young ballplayers for how to get your arm loose. The scene in Interstellar where the Yankees are playing in a post-apocalyptic cornfield is the most accurate representation of the Yankees in film. If you need more than one baseball scene, the correct answer is "Everybody Wants Some!!" That movie freakin' rules.
This story was compiled by: Deesha Thosar (@DeeshaThosar), Rowan Kavner (@RowanKavner) Jake Mintz and Jordan Shusterman (@CespedesBBQ)
---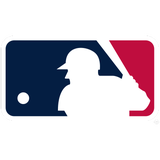 Get more from Major League Baseball Follow your favorites to get information about games, news and more
---