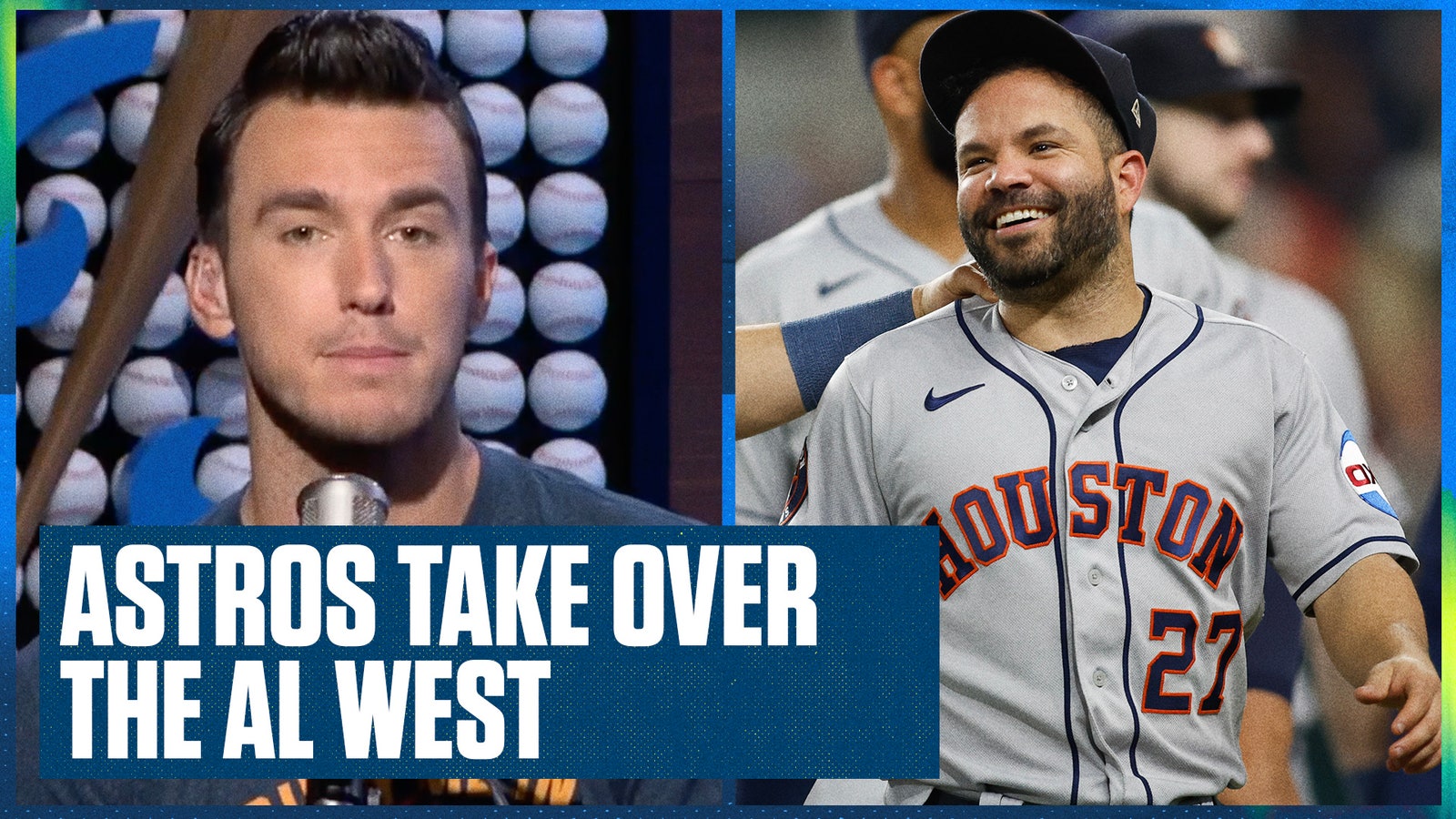 October will soon be calling. But with only about 20 games remaining in the MLB regular season, there's a lot still being sorted out.
Look no further than two tight wild-card races, an MVP showdown for the ages, the home run crown and Shohei Ohtani's immediate future.
FOX Sports MLB experts Deesha Thosar, Jake Mintz and Jordan Shusterman are tackling those topics and more in our new weekly roundtable.
1. One of the Astros, Mariners, Rangers or Blue Jays will not make the playoffs. Which will be the odd team out?
Jordan Shusterman: I lean Rangers here. The Adolis Garcia injury is a devastating exclamation point on what has just been a brutal stretch for them recently, and while it's nice they have a top prospect in Evan Carter they can call up to replace Garcia, he's hardly a sure bet to replace the production of one of the more underrated players in baseball. Plus, even if the offense keeps humming sans El Bombi, this pitching staff is in alarming disarray with no obvious fixes available.
The Bo Bichette injury concerns me a lot for the Blue Jays, but I still like their chances a bit more than Texas to hang on despite also not looking especially great of late.
Jake Mintz: It's hard not to say the Rangers after this recent skid. They have only four wins since Aug. 16th and just got trounced by the Astros at home to a combined score of holy crap to not good. Garcia left Wednesday's game with a serious-looking leg injury. Nathan Eovaldi finally returned from the injured list and looked atrocious. The vibes are bad and getting worse. Right now, this is a ballclub in free fall.
Deesha Thosar: The Rangers. The writing is on the wall amid their current collapse, which is so disappointing after they held the top spot in the AL West for the majority of the season. They've lost 15 of their past 19 games, including already being swept at home this week by the Astros. Being outscored 39-10 in that crucial series proved Texas just isn't in the same class as Houston.
Astros will not give up their AL West lead
2. Are the Diamondbacks, Giants, Marlins or Reds claiming a (No. 3?) wild-card bid?
Mintz: This is like one of those T-ball viral videos where the batter runs the wrong way and then all the fielders bump into one another and all the parents are screaming. It's an enthralling mess with zero clarity. I'm going to default to the Reds even though their starting pitching worries me, simply because they have the easiest remaining schedule of the four. Sometimes, baseball is simple.
Shusterman: If the Giants can't get right this weekend at home against Colorado, they're gonna find themselves out of this conversation quickly. As for who I actually feel good about, I think I would've somewhat confidently gone with the Marlins before injuries to Sandy Alcantara and Jorge Soler, but now I'm back to extremely torn between them and the D-backs, who are comfortably the healthiest team of this bunch.
I love the Reds' young talent and the energy and confidence they play with, but they have so many key pieces on the shelf on both sides of the ball that it might be tough for them to gain significant ground this month. Their schedule is relatively easy, however, so maybe that balances out the IL absences. I'm sure I'll change my mind soon, but for now I'll order them this way: Arizona, Miami/Cincinnati toss-up, San Francisco.
Thosar: The Reds. They've been the unexpected, young and hungry team all year and I don't expect that drive to stop now, when they need it the most. Faced with an easier schedule, Cincinnati has a chance to make up some serious ground in the standings this month. The key for the Reds will be staying focused on the larger goal rather than getting complacent against non-playoff teams.
3. If Shohei Ohtani needs Tommy John surgery, what should he do next?
Thosar: He should shut himself down for the season. The sooner he gets the surgery, the sooner he can begin his arduous rehab journey and attempt to get back on the mound. There are examples of pitchers returning after two Tommy Johns, but making things more complicated for Ohtani is he plans to be in an MLB lineup on Opening Day 2024. Will hitting slow down the elbow's recovery for his ultimate goal of being a two-way player again? We don't know. In the meantime, Ohtani should just focus on healing.
Shusterman: He should do what Joey Votto did last year after he had season-ending surgery and just start roaming the stadium during the games, maybe make an appearance in the booth as well. If this is ultimately going to be the end of Ohtani's tenure with the Angels, he might as well go hang out with the fans for a night before he hits free agency!
Mintz: Dude should crack open a cold one, put his feet up and watch some pennant-race baseball. He's earned it.
Honestly, though, I have no idea. We really don't know what type of tear he has, we aren't doctors, or surgeons, or biomechanics experts. Me? I'm just a guy who watches a lot of ball. Beyond the medical side, we've never known Ohtani's priorities, and we still don't. If he wants to maximize his earnings, he should probably get surgery yesterday. If he wants to play as much baseball as possible, he should weigh his options and see how his arm heals.
Either way, I don't feel comfortable or qualified giving advice to a guy who just reshaped our understanding of the entire sport. So, yeah, he should just have a beer.
4. Who's going to be this year's home run king?
Shusterman: I suppose we're still waiting to see if Ohtani is going to continue to try to hit even after his recent oblique injury. But even if he stays out there, I think I'm taking one of the NL East sluggers atop the dinger list: Matt Olson, Pete Alonso and Kyle Schwarber. I'm gonna go with Alonso because of how locked in he's looked lately even amid a Mets final month in which the team has legitimate incentive to lose as many games as possible. Pete is no quitter, though, and unless New York starts running the NBA-style tanking playbook and benching all their good players, the Polar Bear will keep racking up the long balls.
Thosar: Olson. After a weeks-long homerless stretch, Olson returned to annihilating baseballs over the fence this week, cracking four homers in as many games. Olson will win the title because he's not paying attention to it. He's quiet and private, and he's shown he can succeed at crushing bombs all while blocking out the noise surrounding the home run race.
Matt Olson CRUSHES his MLB-leading 47th homer of the season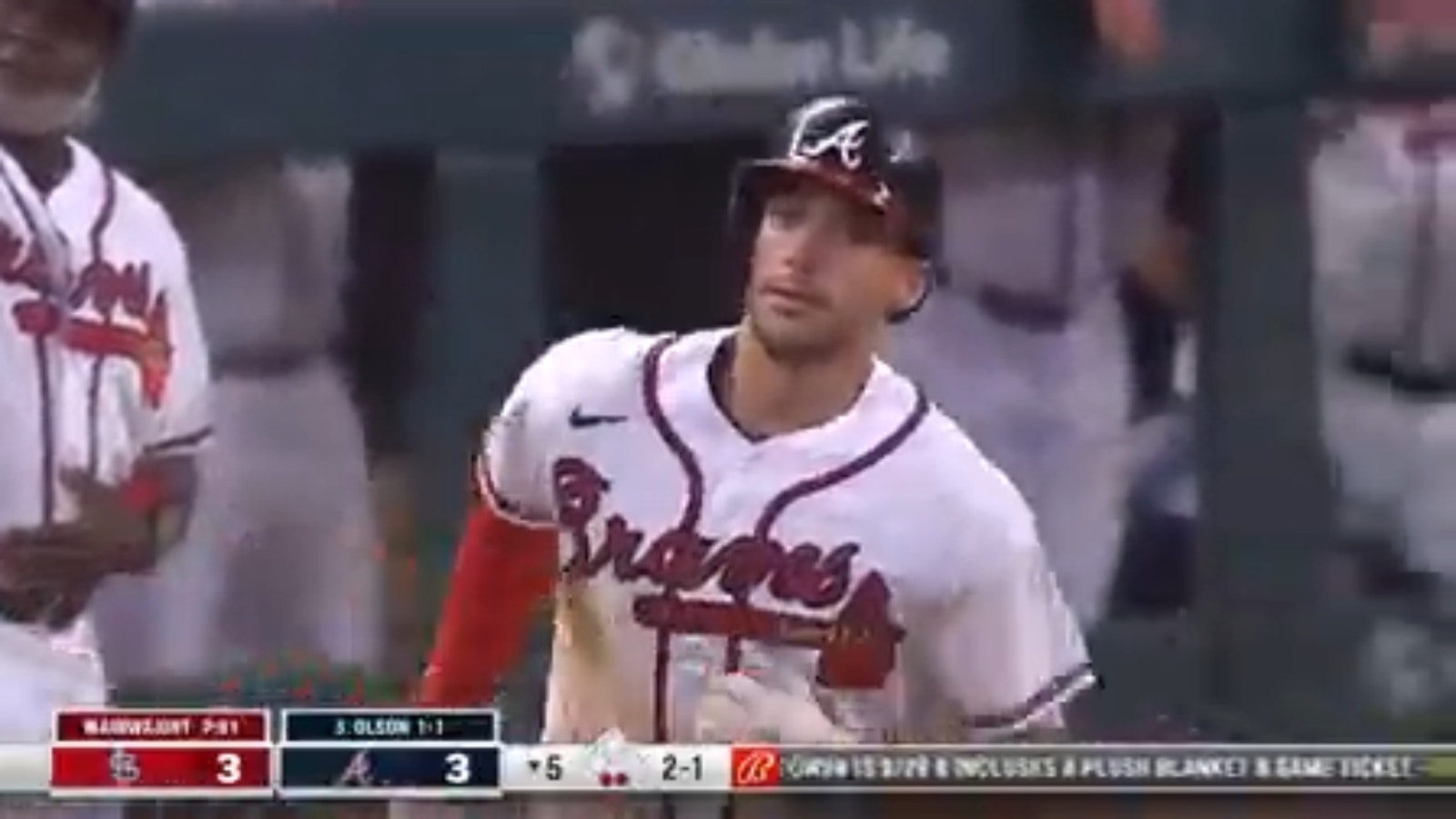 Mintz: It's gotta be Lance Lynn, right? After a three-homer night against the Marlins on Wednesday, the Dodgers righty is up to 40 on the season. The all-time record belongs to Bert Blyleven, who allowed 50 dingers in 271 2/3 innings in 1986. If Lynn's current HR/9 rate of 2.5 holds, it will break the all-time record of 2.2 set by Jose Lima in 2000.
Oh, you meant hitters? I don't really care, but I'll say Schwarber.
5. Ronald Acuna Jr. or Mookie Betts for NL MVP?
(Editor's note: This roundtable was conducted before Mookie Betts left Thursday's Dodgers game with a left foot injury)
Thosar: Acuna. Both Betts and Acuna are having spectacular seasons, and while Acuna has been steady throughout the year, Betts made a late push and forced himself into the MVP conversation. But, for me, Acuna is the NL MVP because he's the first player in MLB history to steal at least 60 bases and crush 30 homers in the same season. Plus, Acuna has never won it.
Mintz: Acuna. MVP isn't just sorting by WAR and picking the guy at the top. Sure, Acuna's outrageous 34-homer, 63-steal (and counting) season was made possible, in part, by the new baserunning rules, but it's still incredible. Oh, also the guy has cut his strikeout rate in half. Mookie is incredible and if he wins it that's totally fine and not a disgrace or anything stupid like that. I just love Acuna's season.
Shusterman: I am in awe of the season Mookie is having from both a power and defensive versatility standpoint, but this just feel's like Acuna's — and Atlanta's — year from a narrative and regular-season-dominance standpoint. This is going to end up being ridiculously close almost no matter what, so I can't fault anyone for thinking Betts is the superior choice. I also think Freddie Freeman's unbelievable season will end up taking away from his teammate's case a little bit, whether that's fair or not.
I am going to have no issues with whoever wins, but I think Acuna finishing with something absolutely bananas like 38 homers and 72 steals is just going to look too ridiculous for most voters to list him second. Even if you slightly devalue his steals based on the new rules, we're still looking at a historic season. Not to mention, he's hitting .330! Consider me Team Acuna, but I reserve the right to change my mind if Betts reaches 55 homers and starts playing catcher, or whatever.
Ronald Acuna Jr. smacks his SECOND homer versus Cardinals on Thursday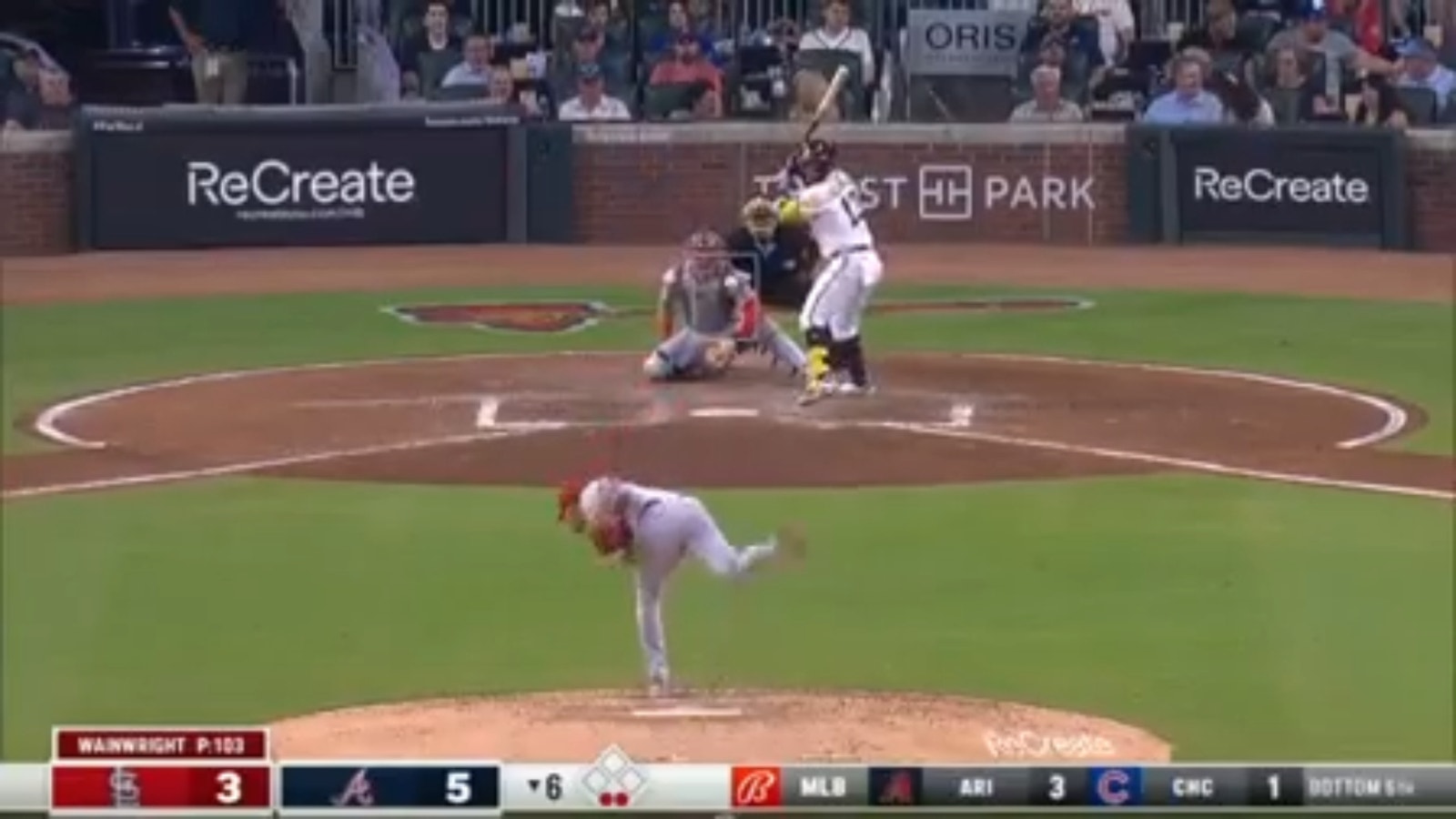 Bonus question (inspired by the "Baseball Bar-B-Cast"): Which MLB team needs to hire Deion Sanders as its next manager?
Mintz: If the University of Colorado hired Deion to electric-shock a boring afterthought of a Power 5 program back into relevance, then the only correct answer is the Colorado Rockies. They're down the road and Deion has done the two-sport thing before. Just bring him in for spring training, have him say a bunch of insane stuff to Nolan Jones and watch the Rox win the 2024 NL West. Easy-peasy.
Shusterman: I agree; let's just keep it local and have Deion replace Bud Black as Rockies manager after he leads the Buffs to a national championship. No disrespect to Black, who by all accounts is a fantastic person and well-liked manager, but if there is any franchise that desperately needs to try something radical and different in effort to dramatically alter the organizational direction, it's absolutely the Rockies.
For all the talk about how difficult of a job Colorado is in the Pac-12 (and soon to be the Big 12!) I'd like to see Deion take on the Dodgers every year while playing 81 games a year at altitude. I don't know how his recruiting and transfer portal magic would translate to a big-league team, but there's only one way to find out! Let's make it happen.
Thosar: The Yankees. They would never do it, but just thinking about Deion Sanders as the manager of the most traditional, sometimes stodgy, team in MLB, and how he would turn their well-established culture into a place that encourages unconventional coaching and practices would be fascinating to watch unfold.
Joel Klatt compares Deion Sanders to Nick Saban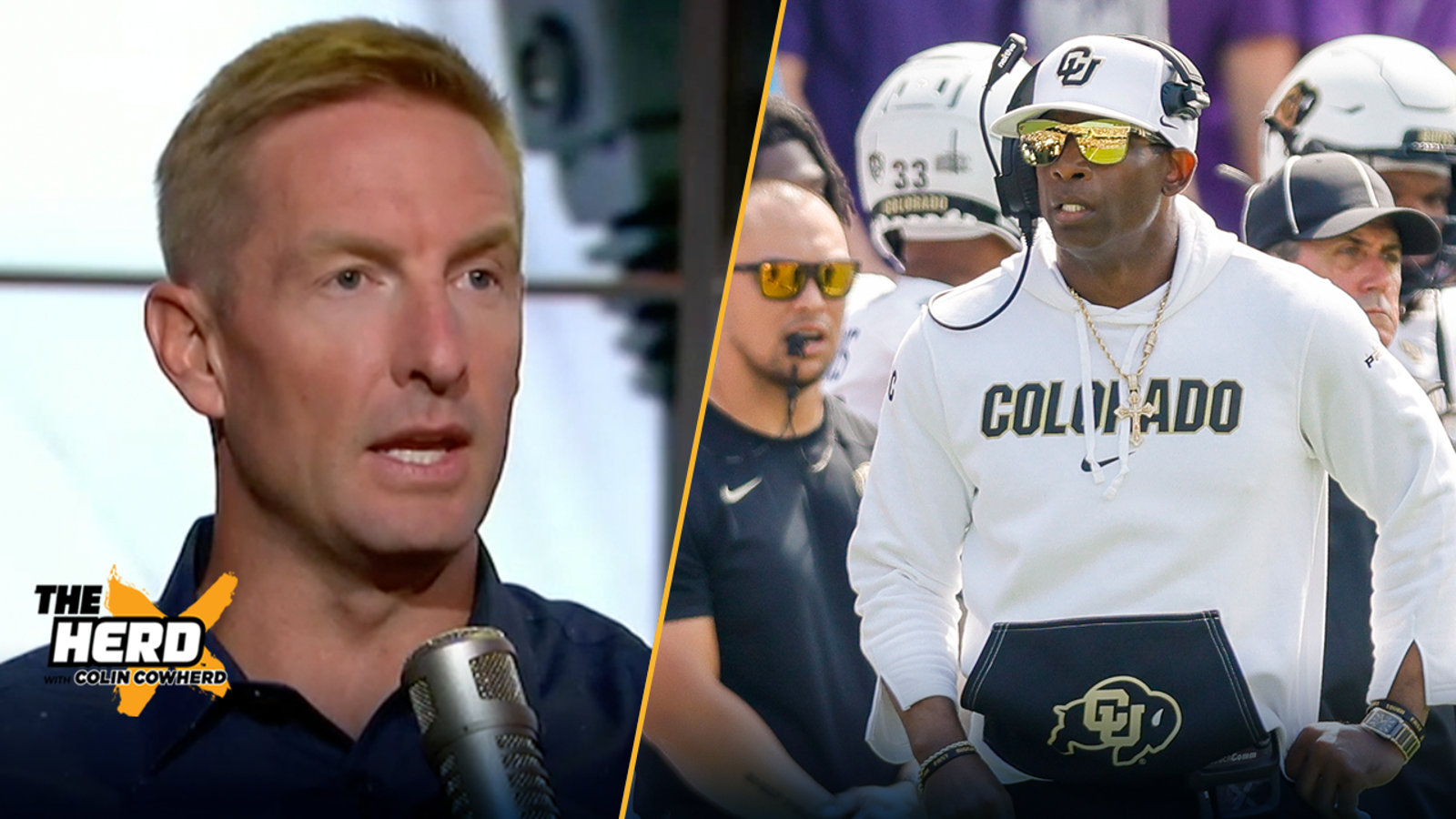 This story was compiled by: Deesha Thosar (@DeeshaThosar), Jake Mintz and Jordan Shusterman (@CespedesBBQ)
---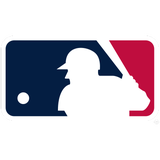 Get more from Major League Baseball Follow your favorites to get information about games, news and more
---