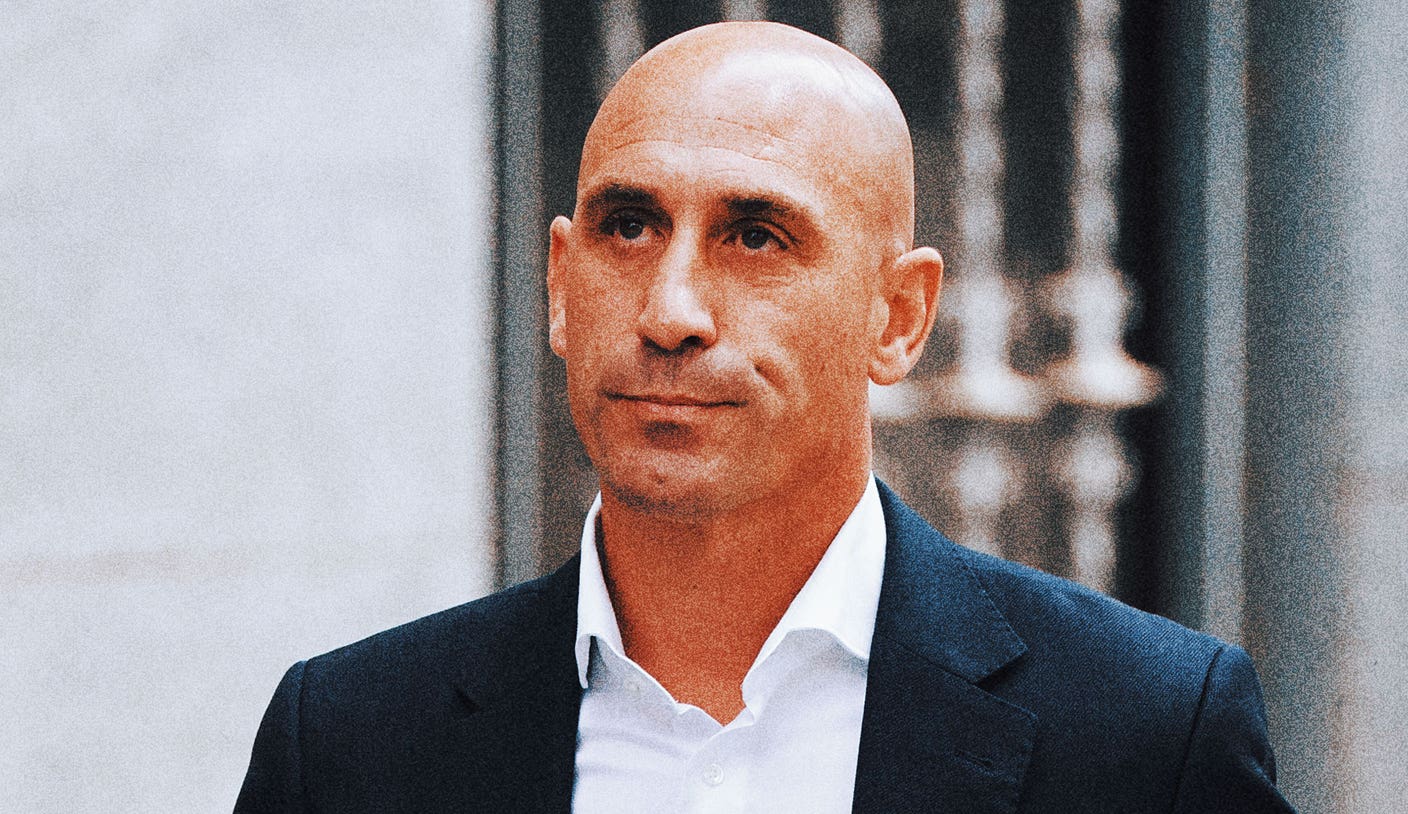 Luis Rubiales, the former president of the Spanish soccer federation, has been given a restraining order and is prohibited from contacting the player he kissed on the lips last month at the Women's World Cup, Spain's National Court said Friday.
Rubiales appeared in front of Judge Francisco de Jorge and denied any wrongdoing when questioned about kissing Spain player Jenni Hermoso on the lips during the awards ceremony, the state prosecutors' office said.
After hearing Rubiales, the judge issued the restraining order that prohibits Rubiales from being within 200 meters (yards) of Hermoso. The state prosecutors had asked for that ban to reach 500 meters (yards).
The judge rejected the prosecutors' request to also oblige Rubiales to check in with a court every 15 days as well as the request by Hermoso's lawyer to freeze assets belonging to Rubiales.
Rubiales kissed Hermoso on the lips after Spain beat England to win the Women's World Cup title on Aug. 20 in Sydney, Australia. He said she had consented to the kiss, but Hermoso has denied that repeatedly.
Spanish state prosecutors formally accused Rubiales last week of sexual assault and an act of coercion. According to Hermoso, Rubiales pressured her to speak out in his defense immediately after the scandal erupted.
The state prosecutors' office said Rubiales denied both accusations when answering questions by the judge in an hour-long hearing that was closed to the public.
Neither Rubiales or his defense lawyer, Olga Tubau, spoke to the media outside the National Court.
Hermoso's lawyer, Carla Vall i Duran, said they were satisfied with the hearing.
"We can continue to affirm that the kiss was not consented to, which is what we have said from the very beginning," Vall i Duran said. The hearing was a success, according to Hermoso's lawyer, Carla Vall i Duran. We will prove this in court. He was already provisionally suspended by the soccer governing body FIFA. He he had already been provisionally suspended by soccer governing body FIFA.
De Jorge is carrying out the preliminary investigation into the accusations against Rubiales, and will then decide whether the case should go to trial.
According to a sexual consent law passed in Spain last year, Rubiales could face a fine or a prison sentence of one to four years if found guilty of sexual assault. The new law does not distinguish between sexual harassment and sexual assault, and sanctions any non-consensual act. "
Hermoso responded that this was a lie. "Put simply, I wasn't respected. "
Reporting by The Associated Press.
FOLLOW
Follow your favorites to personalize your FOX Sports experience
Spain
FIFA Women's World Cup
FIFA WORLD CUP WOMEN trending
Get more from FIFA Women's World Cup