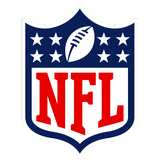 New York Giants running back Saquon Barkley will not play against the San Francisco 49ers on Thursday night, the team announced.
Barkley injured his ankle late in the fourth quarter of New York's comeback victory against Arizona and had to be helped off of the field. Barkley did not participate in any team practices this week. However, Giants head Coach Brian Daboll expressed hope that Barkley could play against the San Francisco 49ers on Thursday night, saying that Barkley is "a quick healer". Want more great stories sent to you directly?
Here's how you can create or log in to your FOX Sports account, follow your favorite leagues, teams and players and receive a personalized newsletter in your inbox daily.And while that may be true, the team has now revealed that his ankle won't be strong enough to sustain him for 60 minutes against San Francisco. Matt Breida is expected to take over the starting position with Barkley out. He'll likely split touches with rookie Eric Gray, Gary Brightwell and other players. It will also miss left tackle Andrew Thomas.
Barkley's compiled 114 yards on the ground this season, with a solo touchdown.
FOLLOW
National Football League
New York Giants
---