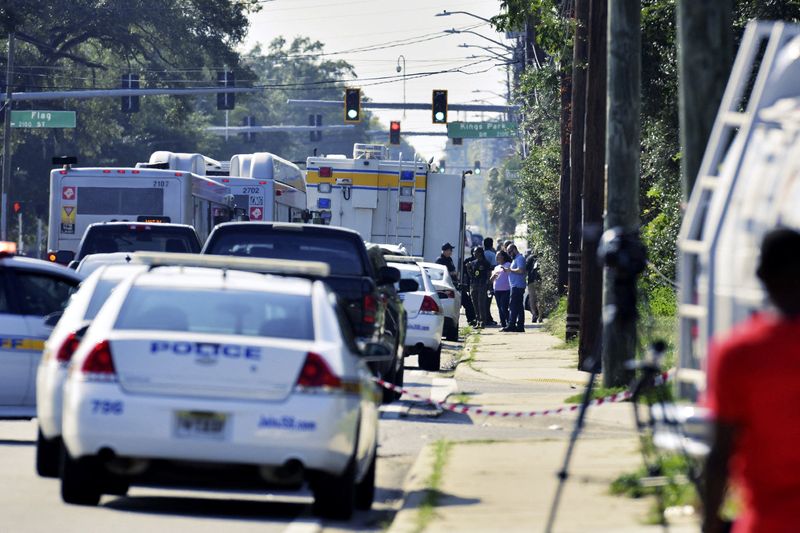 2/2
(c) Reuters. Emergency personnel surround a Dollar General store after a white man armed with a high-powered rifle and a handgun killed three Black people before shooting himself, in what local law enforcement described as a racially motivated crime in Jacksonville, F
2/2
WASHINGTON (Reuters) -Local law enforcement on Sunday released the name of the white gunman who shot and killed three Black people at a Dollar General (NYSE:) store in Jacksonville, Florida, on Saturday, identifying him as Ryan Christopher Palmeter, 21.
Authorities have described the shooting as racially motivated, saying the man had authored "several manifestos" for media, his parents and law enforcement detailing his hatred for Black people.
The suspect had no criminal history and had purchased the weapons used in the shooting legally, Jacksonville Sheriff T.K. Waters (NYSE) held a press briefing on Sunday.
He said that there was nothing on record in terms of a criminal history. The only thing he had was a domestic abuse call made by his brother. There were no red-flags. "